Project Highlight: Cité Midtown
Another one of our supply and install projects! We recently installed a number of acrylic displays on our 3mm cable hardware at a sales centre for a new condominium complex in Montreal, Québec.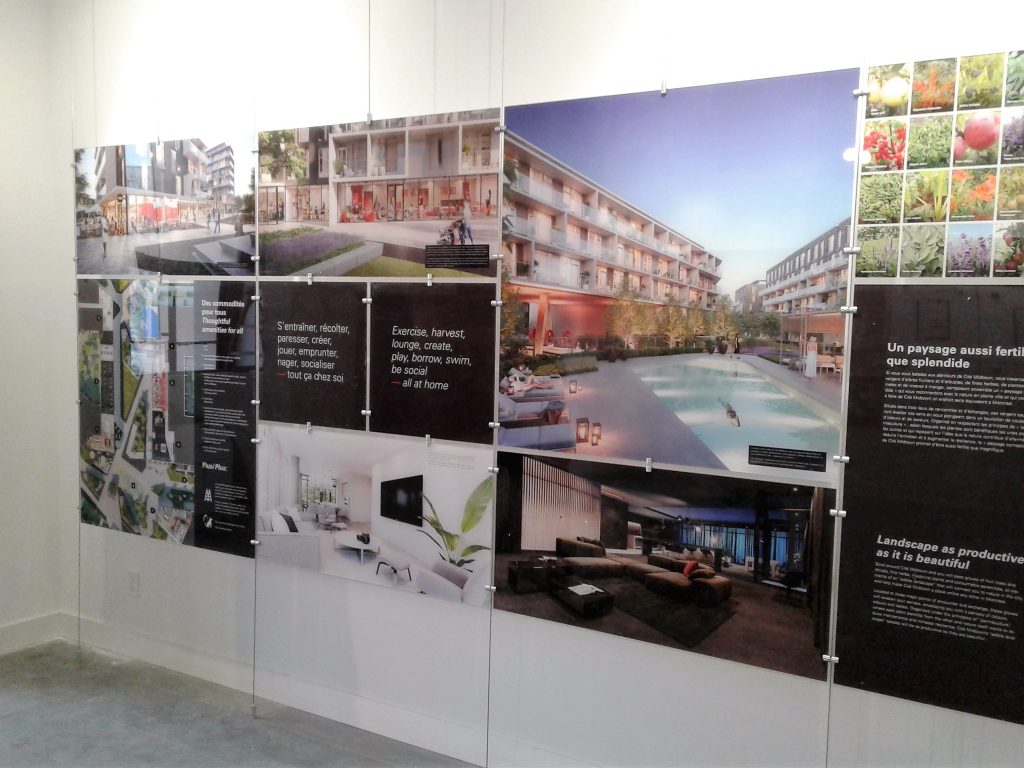 Floor to ceiling cable kits, suspension kits and edge grips were all used to secure the numerous captivating and informative displays around the centre.
Interested in our professional installation services? Click here to find out more or to schedule your project.
Just want the hardware? Browse our product lines here.