Brilliant Ways To Rejuvenate Your Old Tired Signs For Every Budget
Do your signs need some sprucing up? Tired of looking at plain, ugly or tired signs? Here are 5 ideas that will help spark your creativity!
XBLOCK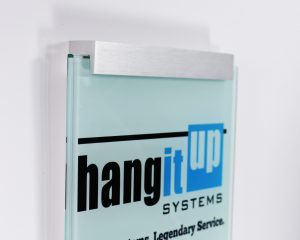 This amazing square aluminium sign holder can be used in many different ways. You can hold your sign along the top, side, bottom, add an extra if your sign is large, or use four if your sign is gigantic. The XBlock adds a mark of sophistication to any sign. Call us for pricing and sizes available: (877) 745-4264.
Budget Point: High End
EDGE GRIPS
For those times that you need all the surface area of your sign for the graphics, Edge Grips are a perfect choice. Added bonus: no holes required. Minimal tools required for changing the sign. Available in a variety of sizes.
Budget Point: Moderate
REMOVABLE U CHANNEL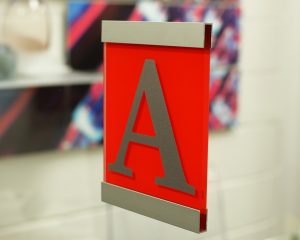 A great way to mount a sign without damaging the wall surface! This U Channel is attached to your wall or glass with removable adhesive. Easy installation, easy removal, happy people all around. Call us for pricing and sizes available: (877) 745-4264.
Budget Point: Economical
STANDOFFS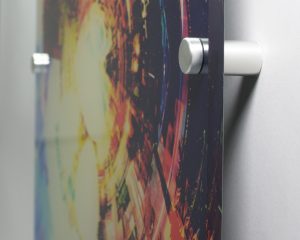 Standoffs add beauty without overpowering your signage. By lifting your sign away from the wall, your sign now says "hey look at me"! Standoffs are not difficult to install and changing out the sign is a snap. Simply unscrew the cap! There is also a small hole in the side of the cap to tighten it down for those places where extra security is required.
Budget Point: Moderate
SCREW COVER CAPS
For those times when you want your sign to sit flat against the wall, our Screw Cover Caps are the answer. These simply cover up the screw head and give your sign a nice finished look.
Budget Point: Economical
Still need some inspiration? Check out our website or contact us to learn more about our amazing products.